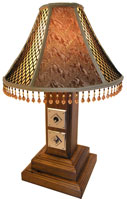 Click To See Our Selection
Timber Lamps

THIS IS THE SITE TO FIND THAT UNIQUE
WEDDING PRESENT OR GIFT
Certain products of our recycled timber furniture contain a mixture of new and recycled timbers blended with iron work to create a unique look. All Timber Products are proudly handcrafted in Toowoomba, Queensland, Australia. Materials are sourced from old farm Buildings in the Darling Downs and Southwest Queensland areas.
Exclusive and original designs by
Daniel Peter Dray.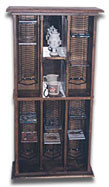 Click on the CD Storage Unit to see our range of CD Racks
Units can be made to order to suit your needs
Timber Products range from :- Wine Racks, CD Racks, Food Containers, Shoe Boxes, Mirrors, Candle ware, Electric Lamps, Wooden Photo Albums, Frames, Coat Racks, Trays, Towel Racks, Signs made to order, Handcrafted recycled timber furniture to suit and much more including exclusive one off pieces. Products can be changed to suit your individual needs and special orders will also be taken.

New products are being created regularly
and this site will be updated frequently to show you these unique pieces.


This site was Last Updated 8th March 2020




Something Just That Little Bit Different


If you have that sentimental piece of recycled timber that you want handcrafted into something special, contact us.
For example the Casement Frame above or the Electric Lamp to the above left.
The A Frame Blackboard below was once a front gate.


Hand Crafted Recycled Hoop Pine Mounting Blocks to suit
Art Deco - Bakelite and Brass Switches of the
Classic Switch Range